The daughter of MGM's former executive, Dore Schary, tells what it was like to grow up in Hollywood during the Golden Age. Featuring cameos by Howard Hughes, "Lady Jane" Fonda, Richard Burton, young Senator Kennedy, Marlon Brando, Elizabeth Taylor, Loretta Young, Adlai Stevenson, Sinclair Lewis, Van Johnson, Cary Grant, Humprey Bogart and many more!
"Still the definitive account of a certain kind of Hollywood childhood." (Vanity Fair)
"I stayed up all night reading it, and its ultimate mood of sweet, almost painful happiness stayed with me for days. It is about two people whose love for each other slowly conquered their hatred for themselves; quite literally it is about the lifesaving and healing power of love. "Bed/Time/Story" has all the captivating power of a classic . . . one to read and reread." (Annie Gottlieb, New York Times Book Review)
"As readers of her harrowing Bed/Time/Story are well aware, Jill Robinson knows how to tell us terrible things in a funny tone of voice. A remarkable, heartbreaking novel…just as impressive as the writing in Perdido is the artfulness over the long haul of a novel…How to convey brilliance? I don't know, but Jill Robinson does." (John Leonard, New York Times)
"An astounding chronicle of her journey to recover her memory." (Vanity Fair)
"A gemlike, seductively readable and quietly moving memoir recounting that great rarity, a truly encompassing and persistent loss of memory." (Jonathan Lethem)
"A rare, almost heroically well-written, at time hair-raising account of what the epxerience is really like, from the inside…[An] unflinching exploration of memory itself." (Reeves Lindbergh, New York Times Book Review)
"Jill Robinson has a knack for the beautifully constructed sentence. She propelled me through the world of power and privilege, Hollywood style, with the total assurance of one who has been there herself." (Dominick Dunne)
"Nobody knows Hollywood like Jill Robinson…Robinson is the Whitman of Sunset Boulevard." (John Lahr)
Falling In Love When You Thought You Were Through
"Jill and Stuart write in direct and powerful ways about how to live and how to love. What more do we need?" (Diane Sawyer)
"This is the love story for the twenty-first century." (Cathy Cash Spellman)
Dr. Rocksinger and the Age of Longing
"She writes with the sam grace and assurance that her characters live by…we find out what's true and tender about the tenuous moments that make up our lives…Here is a novel about people struggling with contemporary life that's sad, serious, and convincing, but that also holds out a lot of hope…Somebody's in control here — an adult, writing about adult behavior." (Ann Beattie)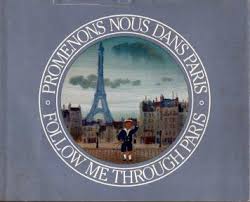 A children's story by Jill Robinson told around "18 reproductions of original water-colors by Michel Delacroix." A girl asks her father, a painter, to tell her about his childhood in Paris.
Thanks for the Rubies, Now Please Pass the Moon
"Jill Schary has written a marvelously antic, free-spirited sci-fi satire, and in Queen Lenora she has given us a remarkable, epic heroine." (The Dial Press)